Major Construction Projects Continue to Transform CSU-Lasam

Published March 05, 2020 by Rachelle B. Reginaldo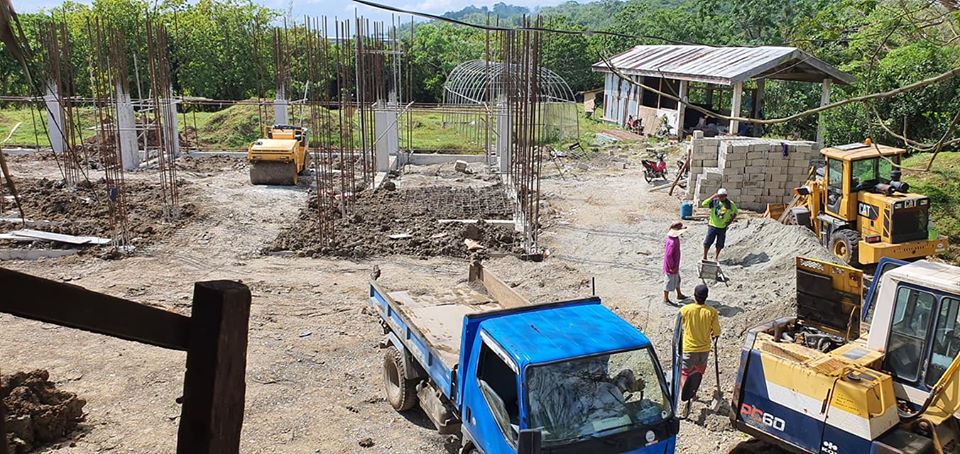 Plans for the development of Cagayan State University- Lasam Campus are gearing forward as evidenced by the construction of the two-storey academic and laboratory building funded by GAA going along with the repair of the DARP Building from the aftermath of Super Typhoon Ompong financed by DBM and the construction of a river control which was a project of the DPWH.
After the ground breaking on August 13, 2019 of the new building, Megay Construction is aiming for March 2021 as the estimated time of completion. With the project dimension of 2595.55 SQMT, budgeting Php 32,000,000.00, the building is expected to provide more rooms and offices for the campus as its population continually grows.
Moreover, the University Infrastructure Office also allocated Php 3,540,497.82 for the repair of the damaged structures brought by typhoon Ompong. It includes the Office of the CEO/Staff House, Mechanical Technology Building, College of Information and Technology Building, covered walk, Girls and Boys Dormitories, Automotive Building, electric water pump house, comfort rooms, Registrar/Accounting/Cashier's Office and the College of Teacher Education Building (DARP HALL).
The Department of Public Works and Highways also extended a hand to CSU-Lasam with the river control project which is at present undergoing soil test before proceeding to its construction proper.
These major construction projects will enhance campus life for students and staff.
SHARE ON: