NATIONAL LANGUAGE MONTH: Wikang Katutubo: Tungo sa Isang Bansang Filipino

Published August 30, 2019 by Jackielen R. Garcia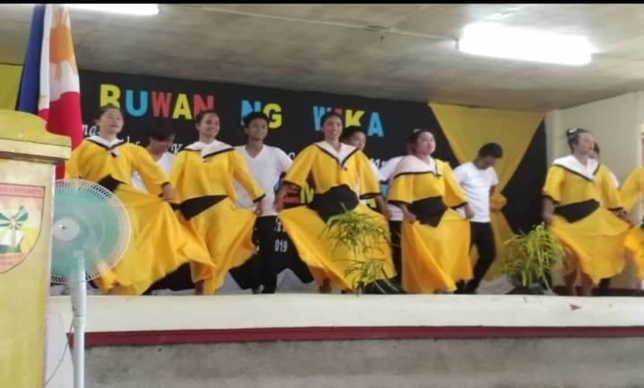 When the month of August arrived National Language Month (Buwan Ng Wika) was celebrated. Our National Language Month was proclaimed and signed by former President Fidel V. Ramos under Proclamation No. 1041 series of 1997 which requires that August is our National Language Month. In the said Presidential Proclamation, the importance of a National Language is recognized as an important tool of communication, understanding, unity and national development. We are executing it to appreciate and value the sacrifices of our heroes who fought for us, for our country, and for our "Wika".

Schools are expected to participate in the 2019 National Language Month activities to make the students, teachers and school organizations understand why the Filipino Language is the light and strength of the Nation.

Cagayan State University-Lasam celebrated the National Language Month on August 29, 2019 held at the Cagayan State University-Lasam Darp Hall with the theme "Wikang Katutubo: Tungo sa Isang Bansang Filipino". This activity included games/contests like Katutubong Sayaw, Sabayang Pagbigkas, Balagtasan, slogan and poster making. Each Department must have their representatives to attain its goal to enhance the use of the Filipino Language and Cultures. Celebrating our "Buwan ng Wika" is indeed a good thing for us Filipinos, because in here we can express our love and patriotism in our beloved "Wikang Filipino".
SHARE ON: