CSU L-WITNESSING THE FLAG DISPOSAL

Published August 19, 2019 by Jackielen R. Garcia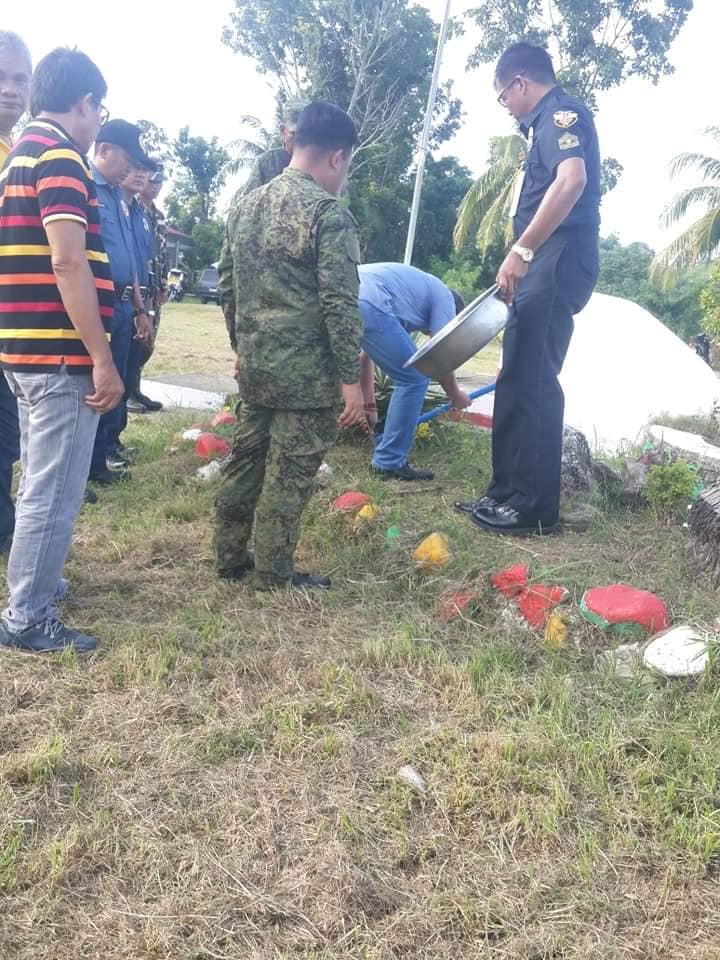 The Cagayan State University Lasam Campus, had its flag retreat on August 16, 2019 at the CSU ground to conduct "Huling pagpupugay sa watawat ng Pilipinas". The exercise contains the proper disposal of the old Philippine flag that has been used for several years. This practice is compliant with the Republic act 8941, also known as 'The flag and Heraldic Code of the Philippines" states that the worn-out flags shall not be thrown away but solemnly burned to avoid misuse or discretion.

After singing the Philippine National Anthem, the Reserve Officers Training Corps (ROTC) namely: Nicole Tugade (Core Commander), Noriel Agustin (company commander), Divine Grace Domingo (S1), Jomel Doniego (Collor Officer), Ljay Lara (MP), Rogelyn Beltran (PL), Abijah Aguinaldo (S3), Stroters Enriquez (S4), Benji Acala (PL) and the CSC officers leaded by Ricky Mar Quebral (CSC President), Prince Dave Llaneza (Senator) and John Gilbert Garcia (CTED Governor) paraded the Philippine flag before they burn and bury the ashes in burial plot located at the side part of the flagpole.

The said event was also attended by the Campus Executive Officer; Florante M. Balatico and the CSC adviser; Dominador Agatep, faculty and staff together with some government officials: Chief of Philippine National Police (PNP); John Galiza, Bureau of Fire Protection (BFP); Eliverto Obispo (Fire Marcial), Darwin Agatep and Lieutenant Andres V. Quigao and Sgt. Edison del Rosario (ROTC facilitators) and students.
After the event, Lieutenant Quigao added the importance of awareness of the public, especially the youth of the Dos and Don'ts of the Philippine flag which serves as a moral patriotism.

"We burn the flag and reborn, we buried the ashes under a fitting ceremony as mandated by heraldic code of the Philippines"- Dominador "Butch" Agatep.
The Philippine flag is the most sacred symbol of our motherland. Therefore, it must be treated with utmost respect at all times.

First Time in the History of CSU Lasam

Section 14 of republic Act No. 8491 or the flag and Heraldic Code of the Philippines provides for the proper disposal of worn out Philippine Flag: " SECTION 14. A flag worn out through wear and tear, shall not be thrown away. It shall be solemnly burned to avoid misuse or desecration.

SHARE ON: