THE RISING CAMPUS BARES A NEW PROJECT TO ENSURE THE QUALITY OF EDUCATION

Published August 13, 2019 by Jackielen R. Garcia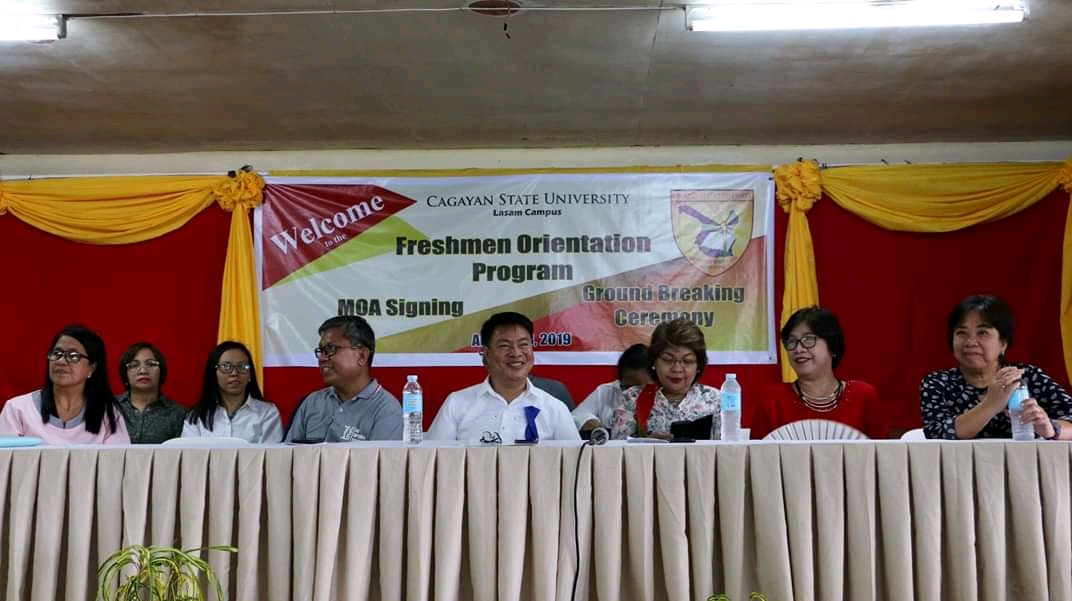 The Cagayan State University-Lasam Campus conducted a 3 in 1 activity on August 13, 2019 namely the "freshmen orientation"," MOA signing" and the "Groundbreaking ceremony" to commemorate the beginning of the construction of the two-story academic and laboratory building of the campus which is the first activity done in the morning among the three activities being held on this day. The activity was conducted through the initiative of our very own CEO Florante Victor M. Balatico,Ph.D., with the cooperation of the faculty, staff, and students of CSU-Lasam.

The said activity was held in the presence of the University President Urduja Tejada, university officials, and Local Government Officials of Lasam, headed by Mayor Dante Dexter Agatep. The ceremony included the cutting of the ribbon, the blessing of the ground, the ceremonial shoveling, the traditional time capsule laying which include the dropping of the coins, rice, and watering the ground with an alcoholic drink.

The administration is doing a great effort to continue improving the campus as it aims to provide more classrooms and sufficient equipment. Moreover, CSU-Lasam faculty and staff have great help in molding the young minds of everyone, thus ensuring to provide the best service for quality education to attain and continue its vision as "transforming lives by educating for the best".

SHARE ON: